BSA Today Issue 7 - Out Now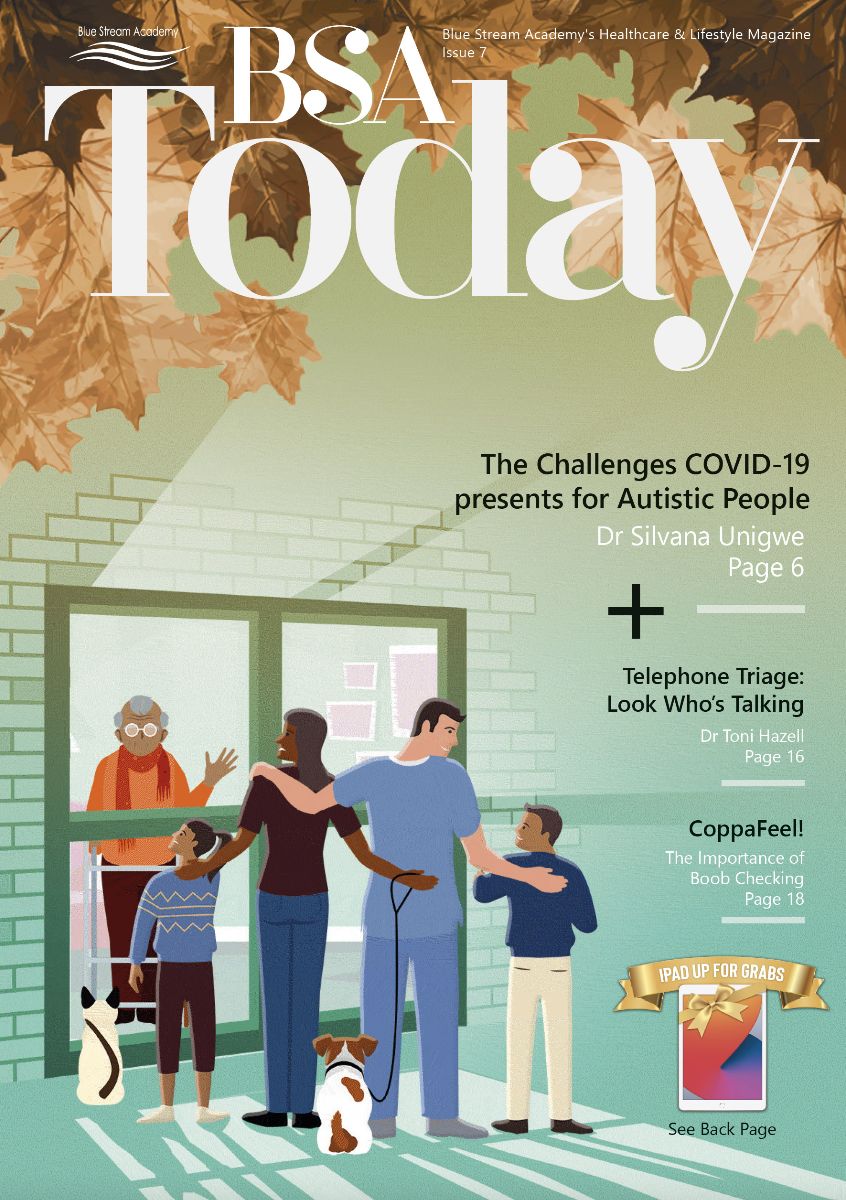 We are excited to announce that the latest issue of BSA Today is now live! Following a year like no other, we reflect on the challenges that COVID-19 presents for autistic people, Dr Toni Hazell gives her advice on how to handle delicate subjects through telephone triage and Coopafeel! share their tips to increase breast awareness through healthcare providers.
COVID-19 and challenges for Autistic People Dr Silvana Unigwe, a GP with a special interest in autism, tells us about the impact of COVID and what can be done to change things. See page 6 to read more!
#PrimaryCareNeverClosed Doctors' Association UK tell us how their latest hashtag is supporting GPs during COVID-19 with the message that primary care never closed! Check out page 15 for a sneak peek of what they have to share.
Moving Forward and Making Changes It's been a funny old year so far, hasn't it? Here, The Happiness Club's Jo Howarth gives us her top tips on achieving a brighter outlook. See page 20 to find out more.
Can Baking Make You Happier? We say yes! We're back by popular demand with our exclusive easy-to-follow recipes for delicious garlic braided bread and zesty lemon-and-lime curd shortbread biscuits. See page 22 to see the full recipes!
There's all of this and more, alongside our own in-house news, module releases and developments, plus health & wellbeing tips to keep you informed and entertained. Keep an eye on our social media pages and website for more news on future issues of BSA Today. Stay safe,
To take a look for yourself, visit the 'BSA Today' area under 'Find Out More' at the top of this page! To subscribe to our exclusive subscribers club or if you'd like to get in touch with a suggestion, please don't hesitate to contact our editor on bsatoday@bluestreamacademy.com

---