Arthritis Care Learning Module - Out Now!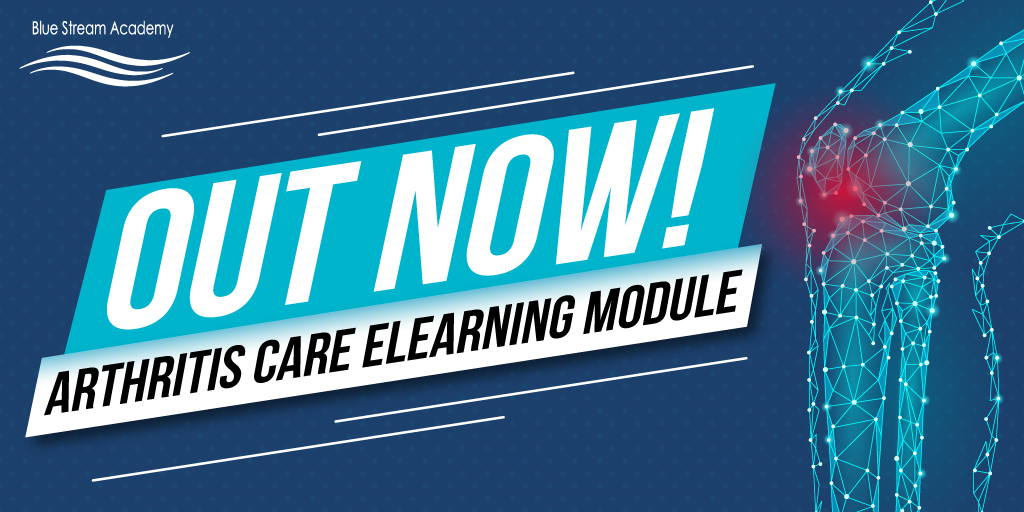 Blue Stream Academy is pleased to announce the release of our brand new module - Arthritis Care.
Arthritis affects around 10 million people in the UK. It can have a significant effect on a person's quality of life due to the pain it causes and resulting difficulties with movement and mobility. Living with arthritis-associated pain can impact key aspects of a person's physical and emotional life, including their mood, ability to sleep, and general coping methods.
Focusing on the provision of care in a care or nursing home setting, and on the most common form of arthritis, osteoarthritis, this module looks at different non-pharmacological and pharmacological management and treatment options. These include how to cope with sleep disturbance and fatigue, getting enough exercise, diet and supplements, and helpful aids and devices.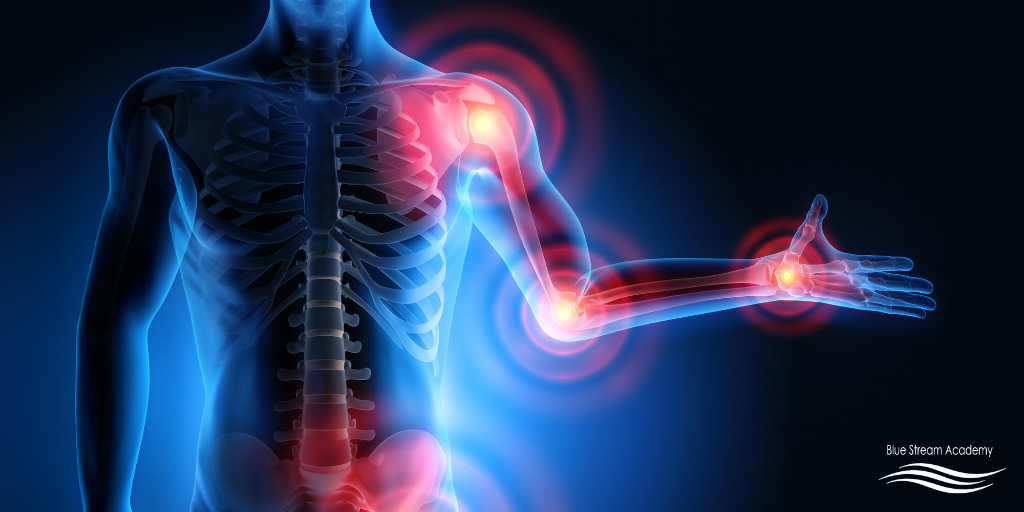 Along with describing the physical effects of osteoarthritis and the possible risk factors for developing the condition, this module aims to provide information on effective arthritis care for older people who are being cared for and supported by health and social care workers.
Gaining an understanding of osteoarthritis, which is commonly associated with a number of 'myths' and misconceptions, can enable carers to assist with controlling the symptoms and enhancing the person's ability to function and overall well-being.
If you'd like any further information or a free trial on this module, please get in touch with a member of the team on info@bluestreamacademy.com

---